4pcs Linear bearings LM8LUU
4pcs Linear bearings LM8LUU
---
4pcs of LM8UU Linear Ball Bearings for 8mm shaft.
They slide along rods! That's about it. Good quality, competitively priced. Great for general use on linear axes of most printers.
Outer diameter 15mm
Lenght 45mm
4 rows of balls.
Alternative products (1)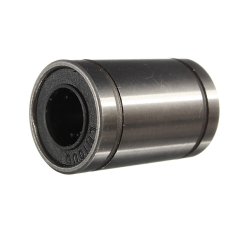 Rating value is 5 of 5
In stock
€ 1,68
€ 1,85
€ 1,39
excl. VAT
LM10UU Linear Ball Bearings for 10mm shaft.