Full graphic display 128x64 with controller
Full graphic display 128x64 with controller
---
Graphics display with driver for 3D printers. Memory card reader is integrated - smart reprapdiscount full graphic controller. 128x64 pixels resolution. More
Product code: 68 Shipping and Payment
Graphics display with driver for 3D printers. Memory card reader is integrated - smart reprapdiscount full graphic controller. 128x64 pixels resolution. More
Product code: 68 Shipping and Payment
Graphical display with the printer controller and an integrated memory card reader - reprapdiscount full graphic smart controller.
You can also find the reset button and contrast controller.
Package contains - cable and adapter to connect electronics Arduino Mega 2560 + 1.4 Ramps or eg. main board Rambo / RamboMini.
Detailed information about the scheme or modify the firmware using this type of display can be found here.
Alternative products (2)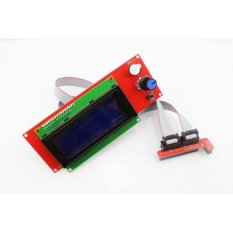 In stock
€ 18,41
€ 15,21
excl. VAT
This Smart Controller contains a SD-Card reader, a rotary encoder and a 20 Character x 4 Line LCD display. You can easy connect it to your…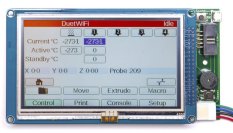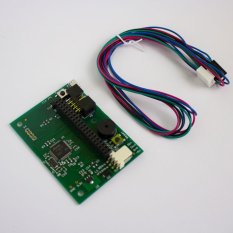 Rating value is 5 of 5
Order
€ 102,46
€ 84,68
excl. VAT
The touch screen is 4.3 inches. The display is full color and has a resolution of 480x272 pixels. Suitable for connecting to the Duet…