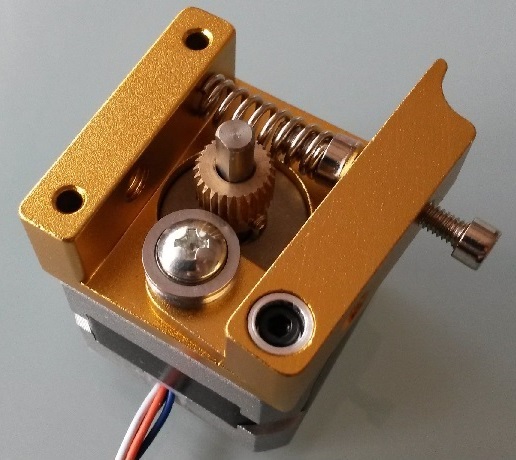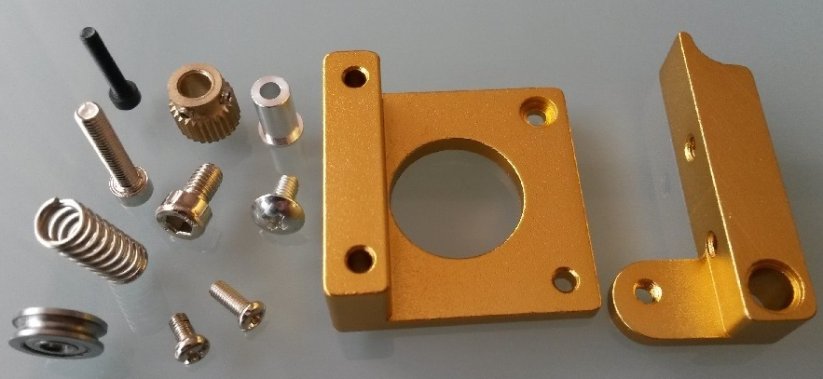 ---
Metal extruder for a filament with a diameter of 1.75 mm. It designed for direct mounting on a stepper motor with flange NEMA 17th More
Product code: 00114 Shipping and Payment
Metal extruder for a filament with a diameter of 1.75 mm. It designed for direct mounting on a stepper motor with flange NEMA 17th More
Product code: 00114 Shipping and Payment
Metal extruder with a direct mounting on the stepper motor. The extruder is designed for 1.75 mm filament diameter.
Extruder is easy to mount on a stepper motor, and only takes a few minutes. The package contains all the necessary screws, feeding wheel, thrust wheel and spring.
Feed wheel dimensions:
External diameter: 11 mm
Length: 11 mm
Module: 0.4
Number of Teeth: 21
Material: Brass
Color: Gold/Black-purple
Security: worm M3
Motor not included.